Job Description
Sales & Marketing Director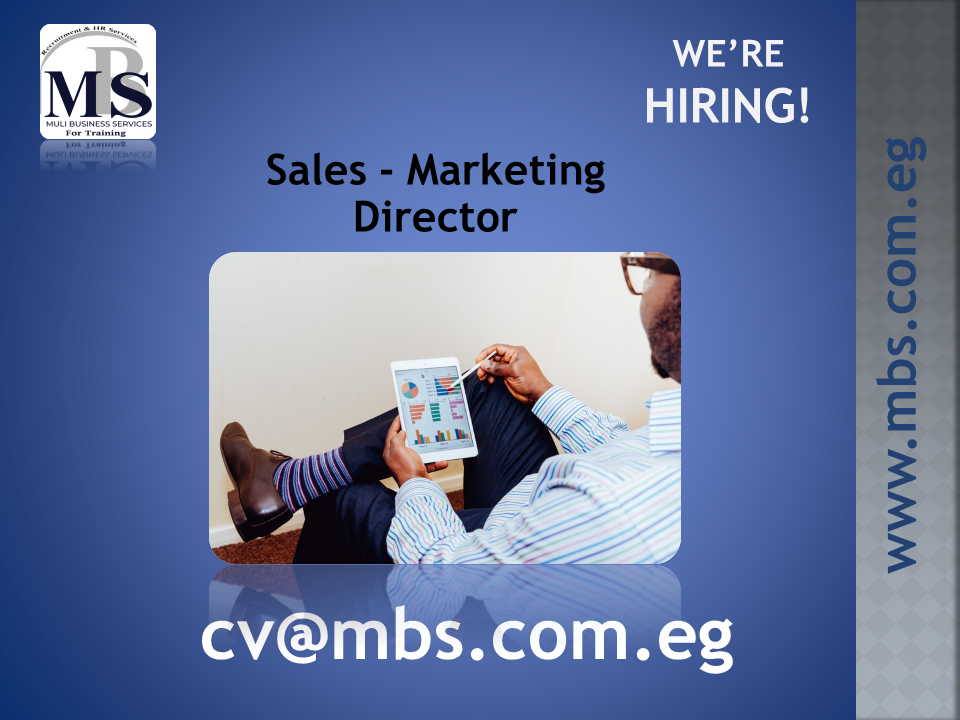 A company working in a field the Education Technology looking for:
Sales & Marketing Director
Main Responsibilities:
========================
Work with the CEO to determine values and mission, and plan for short- and long-term Sales goals. Building a 3 Years Sales Business Plan with agreed growth within both Sales and Profit
Develop and implement sales and marketing strategies and initiatives.
Develop sales channels selling into dealer market, special retail markets and school market. Build alliances and partnerships with other organizations.
Direct products line having e-books, on-line products, white board software and printed materials.
Oversee day-to-day Sales operation of the company. By Overseeing the whole sales cycle and making sure all processes and procedures are taking place according to the company's operations manua
Provide management and leadership expertise to coordinate sales efforts.
Overseeing the overall bid Management process.
Plan and execute weekly, monthly and quarterly and annual sales meeting
Assure all legal and regulatory documents are filed and monitor compliance with laws and regulations
Guaranteeing smooth workflow that is compliant with all process and legal requirements
Reviewing and approving the contracts that manage the company's relation with third party suppliers as with all clients
Experience :  from  10: 15 Years.
Male: M\ F
Benefits:
Base Salary + Condition.
Social Insurance will be covered by the Company .
15 Days   Paid Vacation (as per the company policy).
Personal Medical Insurance (as per the company policy).
If you are interested send your CV on:
& for any info : 01005638886
Plz mention (Sales & Marketing Director ) in subject
#mbs_your_success_partner
Other jobs you may like