Job Description
Recruitment Supervisor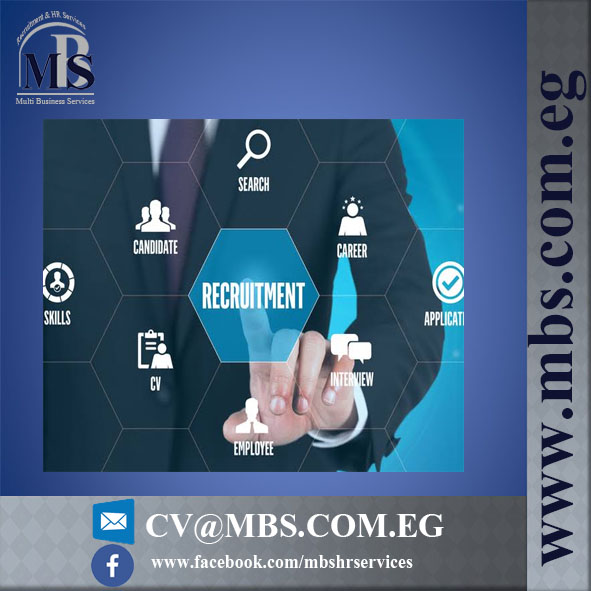 MBS Is looking for Recruitment supervisor with the following qualifications:
University degree
Excellent English language
Excellent Microsoft user
Excellent internet search and user
Excellent communication skills
7+ years of experience
Experience in same field is preferable
Job description:
Develops and administers an effective and proactive recruitment program and strategy
Recruit, screen, interview and make recommendation for hire
Collaborate with hiring managers to determine hiring needs and hiring strategies
Administer web-based recruiting tools and develop job postings for open positions
Utilize all existing social media outlets to establish and maintain a presence for recruitment efforts.
Research and maintain knowledge of social media and identify new opportunities for recruitment.
Builds applicant sources by researching and contacting community services, colleges, employment agencies, recruiters, media and internet sites: providing organization information, opportunities and benefits; making presentation and building rapport.
Attend hiring events in the community and organize in-house events to attract potential candidates
Develop and maintains applicant pipeline for all positions; maintain regular contact with those on the pipeline
Determines applicant requirements by studying job description and job qualifications.
Attract applicants by placing job advertisements; contacting recruiters, using newsgroups and job sites.
Determines applicant qualifications by screening applicants; analyzing responses; verifying references; comparing qualifications to job requirements.
In partnership with HDG Human Resources, develops and maintains recruiting metrics for reporting to leadership team
Participates in wage/compensation review and research to determine overall competitiveness and ongoing strategy for recruitment efforts.
Required skills
Other jobs you may like